Two open positions as research assistants
As part of a project with the Federal Agency for Cartography and Geodesy (BKG), research is being carried out on the topic of
"The temporal change of geodata - universal time series analysis for the determination of changes and reliable predictions". Two half-time positions are available here at ikg, one dealing with the statistical analysis of temporal change, and the other with the automatic analysis of scanned legacy maps, for which Deep Learning methods will be used. In both projects a PhD is possible and explicitly desired.
The project is carried out in cooperation with the Institute of Photogrammetry (IPI) of LUH and the Database Institute of Jade University and has a duration of 3 years.
More information about the two job postings can be found here:
Position in Geoinformatics and Cartography
Position in the field of Data Science
Open HiWi position for point cloud data annotation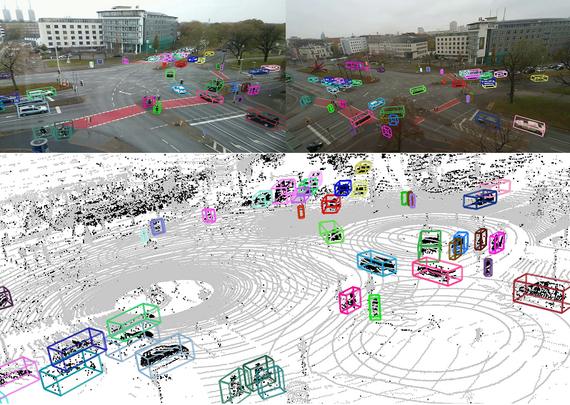 Your main task is annotating the point cloud data for object detection and/or semantic segmentation, which means that you should draw boxes or label points to different categories with a point cloud labeling tool. The annotation tool will be provided.
Working time and place
20 - 40 hours/month. More compact working time is preferred.
At the institute or at home if you can provide a capable computer for working.
Pay
Regular pay according to the federal states and the university.
At the trial period, you will sign a Minijob contract. The contract can be extended as needed.
How to apply
Send your Transcript of records and CV to us via email if you are interested.
You will get an email from us for a short interview if you match our requirements.
Contact person
M. Sc. Steffen Busch (E-Mail steffen.busch@ikg.uni-hannover.de)
Institute of Cartography und Geoinformatics, Appelstraße 9a, 30167 Hannover, Room 603
Open HiWi position for mixed reality simulation environment with Hololens 2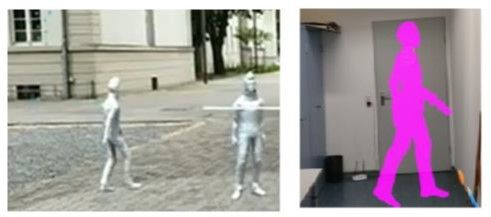 Introduction and goal of the work
Mixed reality (MR) is used to render 3D virtual content in the real world view using headsets like HoloLens 2. Superimposing holograms into the view of the real world can be used to realize virtual simulation settings with 3D avatars of virtual pedestrians moving in real world. Such an apparatus can be used for psychological behavioral simulation studies and also in traffic context.
To realize a stable mixed reality environment and for its use in pedestrian simulation studies, consistent placement of virtual content is important. This is also more important that the holograms remain stable as the user wearing the HoloLens would move in the real world. New MR tools like World Locking Tools (WLT) supported by Microsoft allow virtual to world transformations and the locking of virtual content. As an experimental apparatus, the system should support the dynamic placement of virtual content (3D avatars) using UI tools to support different experimental settings at runtime.
The work package for the above described work would involve QR code detection in mixed reality Toolkit, 3D virtual content placement via the Unity scripting and also server implementation with feature improvements for the same. The work would involve field tests with the HoloLens device in large indoor spaces and benchmarking.
Tasks and time frame
1. QR code detection and tracking using Microsoft SDK
2. Integrating QR Code detection using WLT
3. 3D avatar placement using Unity GameObjects and motion dynamics modelling via animation
4. Field testing of dynamic motion modeling with Mixed reality
5. System performance and benchmarking for device speed and processing using motion experiments
Resources
Requirements
Knowledge of C++, C#; Unity Editor and completed projects with Unity
Knowledge on UWP/ WLT and Visual Studio
Contact person(s)
M. Tech. Vinu Kamalasanan (E-Mail vinu.kamalasanan@ikg.uni-hannover.de, Tel. 762-3465)
Prof. Monika Sester (E-Mail monika.sester@ikg.uni-hannover.de, Tel. 762-2780)
Institute of Cartography und Geoinformatics, Appelstraße 9a, 30167 Hannover, Room 605 & 611